How to do School at Home with Confidence During Covid-19
(Virtual Course | Only $39.99)
"Schools are closed! What do I do now?"
Well, it's official: whether or not you want to, you're doing some form of at-home learning with your kids. This is not ideal or easy, but where you have uncertainty; I have realistic solutions for you!
The tough news: They will be in your home 24/7 and you will need to keep them on track, with  no formal training.
The good news: You are the most important teacher in your child's life already and this is totally doable without losing your peace.
I've put together a quick and painless 6-module course that outlines how to prepare your house without turning it into a school, how to maintain peace in your home, and how to find the method of homeschool that works for your ENTIRE tribe. It also gives you access to a certified teacher (me!) to get specific answers to your questions or challenges within 24 hours of submitting it. I believe it's not unrealistic to have kids excited and engaged when learning from home!
We'll cover subjects such as:






Get support from a private community
Ask questions and get answers on the unique challenges and struggles you're facing, and have a community of other like-minded parents facing the same issues. Access resources and credentialed teacher insights to each question and scenario shared.
Benefits of Joining this Private Group:






Join a community of

250+!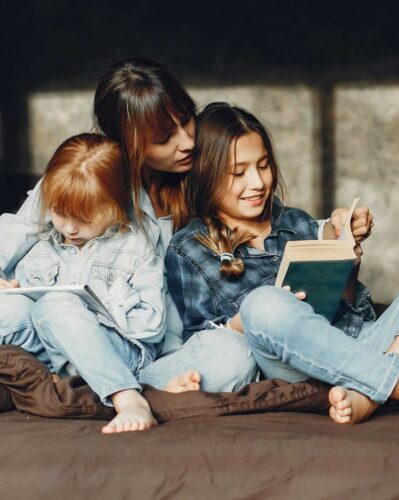 The Heroic Homeschooler
LIMITED TIME OFFER
One Time Payment of:
$39.00 $190.00
The Heroic Homeschooler includes:
6 Masterclass Videos
Access To Our Private Online Community
Interactive Coaching from Me and Our Team
[BONUS] Video: How The Heck Do I Choose Curriculum? ($195 Value)
[BONUS] Video: Homeschooling for Significance, Not Success ($250 Value)
[BONUS] PDF: The Heroic Homeschooler's Guide to Kingdom Leadership ($29 Value)






Hear what moms and grandmas
have to say about us
My daughter and I enjoy these books immensely! The illustrations are warm and inviting and the lessons are both easy for my little one to comprehend and dynamic in their ability to provide lasting encouragement. I couldn't be more thankful for these beautiful books.
These stories are beautifully written and illustrated. I am proud to be able to share the strong, female leaders and influencers of the Bible with my own little "belle".
My girls loved the illustrations, the characters and quite simply we loved the story! Thank you for the reminder that with God we can be brave and have the courage to do what's right no matter what. Things may be difficult but nothing is impossible for God!
A Note from Your Instructor
My name is Erin Weidemann and the moment oru family decided to do school at home, I almost bucked under the pressure of it all – and I'm a credentialed teacher!
I realized I needed more than a few tools, ideas from Pinterest, and a couple of free pdfs. I needed a community where like-minded parents could gather, grow and support each other on this unconventional journey.
I learned I could throw out 75% of what my 'teacher training had said was the best classroom environment, and took the other 25% of rich knowledge that gave me a leg up on a normal homeschool parent and I custom-curated a learning environment that is structured but flexible, empowering but has clear boundaries, exciting and ripe for growing hungry learners, without a struggle.
I can't wait to grow the next generation of loving, compassionate, intelligent leaders. Let's go!
We're in this together!